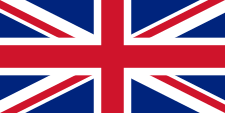 The
f
lyi
n
g do
n
k
e
y
Hi

k

ing with d

o

n

k

ey at Vinciane and Benjamin's place « L'âne qui vole »
You will be taken out of time in its company and you will learn to have a different approach of your environement.
Located in Cordes-sur-Ciel, the donkey and its guide will make you discover the History of this medieval city in Tarn.

Come for a walk on verdant trails. The donkey will become a lot more then a travel companions!
S

tr

o

ll with don

k

ey
Calm and curious, the donkeys will escort you to discover the nature and the patrimony of the area. The donkeys are strong and resistant, they will carry your children or your bags for the day. So you will be free to enjoy the stories that the guide will tell you on the way about the village life and its surroundings.
You will also discover the mild and kind nature of our donkeys when hiking on your own. An adventure you will remind with pleasure.